If you are interested in optimal health and would like to explore holistic medical solutions, consider Southern Integrative and Environmental Medical (SIEM) in Atlanta, GA, for holistic hormone replacement therapy. Our medical clinic provides patients with holistic bioidentical hormone replacement therapy to empower them to achieve better health and wellness.
Our personalized approach to bioidentical hormone replacement incorporates elements of your health, history, and lifestyle. Our physicians use integrative approaches to treat patients as a whole, rather than focusing on one aspect of their health. Our goal is to help patients like you to thrive and find balance in their life.
How Our Process Works
Holistic hormone replacement can be an effective treatment option if you suffer the ill effects of hormone imbalance. We take into account your health, health goals, and other processes of the body, as well as cutting-edge naturopathic experience to create an individualized health plan that works for you and your lifestyle. We'll also help you take advantage of a diet designed to promote health and happiness.
Keep reading to learn more about bioidentical hormone replacement therapy options and how Southern Integrative and Environmental Medical can help. If you're interested in setting up an appointment with our physicians, call our office at 404-963-9773. We'll get you started on an effective holistic hormone replacement treatment.
A Naturopathic, Holistic and Integrative Approach to Hormone Balancing is important and different, it allows us to truly optimize your hormones and body's processes. Our approach takes into consideration all of your hormones and body's processes as well as their impact on your overall health.  An Integrative approach leads to a more comprehensive and better outcome, now and in the future because we take into account a broader and more thorough number of variables. Examples include impacts of long-term use of synthetic hormones. A healthier body and lifestyle can drive a better experience now and in the future.
Hormones are your body's powerful chemical messengers with over 500 jobs. It takes only a tiny amount to cause big changes in cells or even your whole body. That is why too much or too little of a certain hormone can have a big impact.
Hormone Balancing applies to more than just your hormones but rather to the Whole You.
Common Indications of Hormone Imbalance:
Menopause/ Andropause
Fatigue
Low Libido
Brain Fog
Don't feel like yourself
Weight Gain
Erectile Problems
Hot Flashes/ Night Sweats
Bone Loss
Insomnia
Mood Swings
Muscle Weakness/ Loss
Dry Eyes/Skin
Breast Tenderness
Anxiety/ Irritability/ Nervousness
Headaches
Frequently Feeling Cold
Depression
Increased Forgetfulness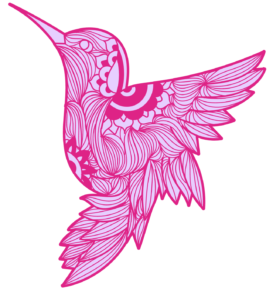 HOW WE HELP
A Naturopathic, root cause and integrative approach allows us to identify other impacts to your hormones and body's health. We treat the Whole You not just one body system.
I never understood how the body's systems worked together, especially with Hormones. This approach has helped me return to normal and Thrive again.– S.I.E.Medical Patient